Stress has a direct impact on our health in general. It turns out that it results in negative effects in both external and internal bodily systems. In case you are under pressure and you feel stress all the time, you will eventually witness the emergence of some health problem. In addition, your physical appearance will suffer too because you will look much older and exhausted.
Nowadays, people have embraced a lifestyle that produces high levels of stress. People feel pressure at home, at work, from their peers at school, and different relationship and family problems lead to stress too. So, unless you learn how to cope and fight stress, you should be prepared to seek medical help in the near future. Here are some homemade remedies that can help you handle stress. With the help of these home remedies, you will be able to relieve stress and feel better.
1. Deep and slow breathing
Even though many people ignore this, the truth is that the way we breathe affects stress. Deep and slow breathing can help you calm down when you are under pressure. This is quite natural because you are increasing the level of oxygen in the body which is crucial for relaxing your mind and body. Performing such breathing for just 15 minutes a day can help.
– If you feel stressed out, just sit or lie down comfortably
-Keep your eyes closed and inhale and exhale deeply and slowly through the nose. Count to five.
– Keep it there for five seconds and breathe out
– Perform this procedure five times in order to relax completely
2. Chamomile tea
Naturopaths agree that chamomile is an incredible herb when it comes to stress management. Chamomile can ease and calm the body and brain. It provides sedative effects to the central nervous system, relaxes the muscles, supports good night's sleep and eliminates anxiety.
– Take a cup and pour hot water in it
– Put two teaspoons of dried chamomile in the water
– Strain the solution carefully and pour in organic honey, if you want, to improve the taste
– Drink four cups of this tea a day to cope with stress
– You can also add fresh flowers of this plant or chamomile essential oil to your bathwater for better relaxation
– Don't forget that chamomile can also be bought in the form of supplements
3. Epsom salt
If you want to fight stress, you can't go wrong with Epsom salt. If you are feeling excessive levels of stress, you should know that the body needs more magnesium. In addition, the adrenaline levels go up.
Thanks to Epsom salt, you will be able to normalize magnesium levels. This essential mineral helps the body boost the levels of serotonin, a hormone that affects our mood in a positive way and reduces levels of stress.
– Pour a few drops of some relaxing essential oil and a cup of Epsom salt to your bathwater
– Mix the content carefully until everything is dissolved
– Soak your body in the bathwater for at least twenty minutes
– Perform this procedure three times per week and you will start feeling de-stressed in no time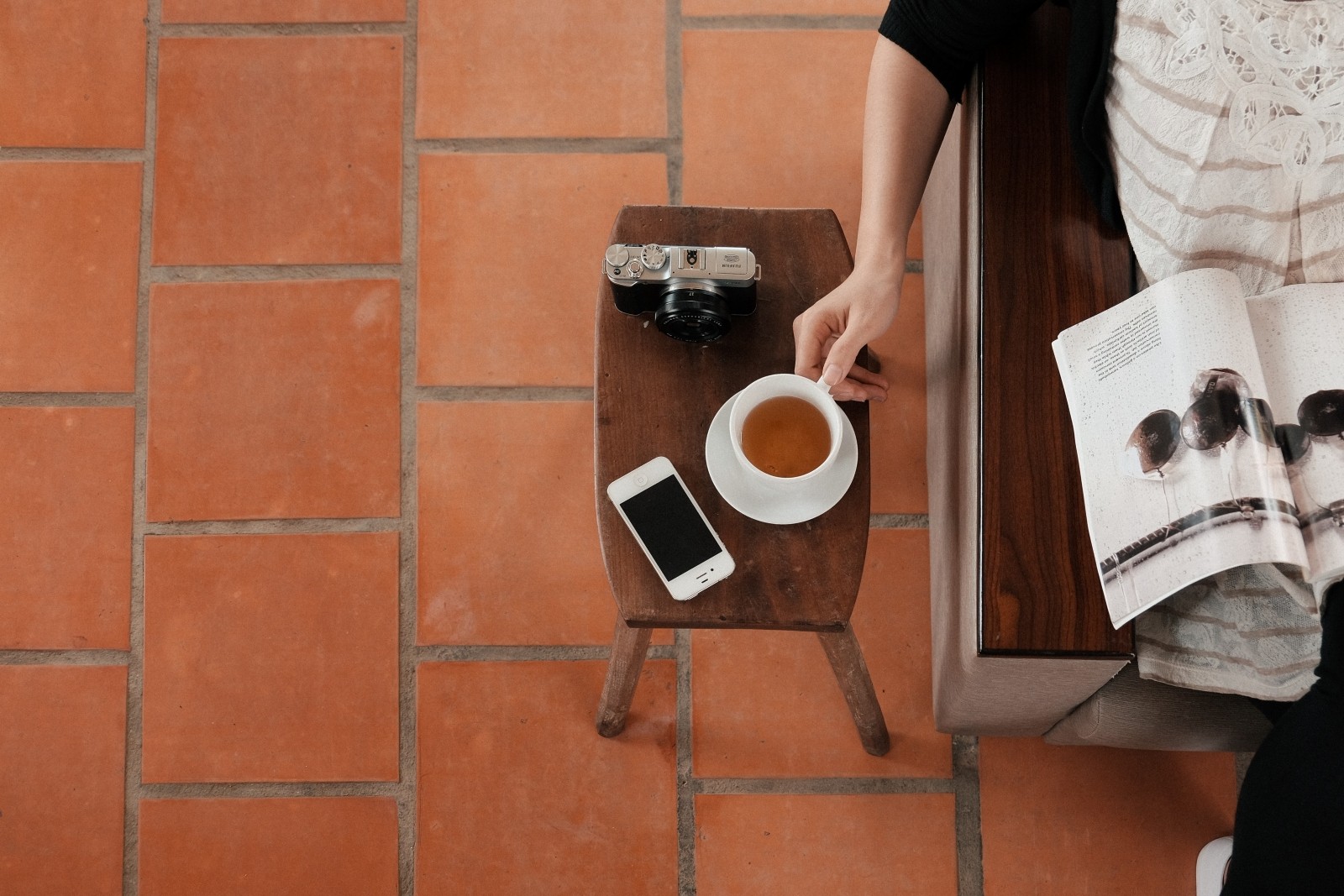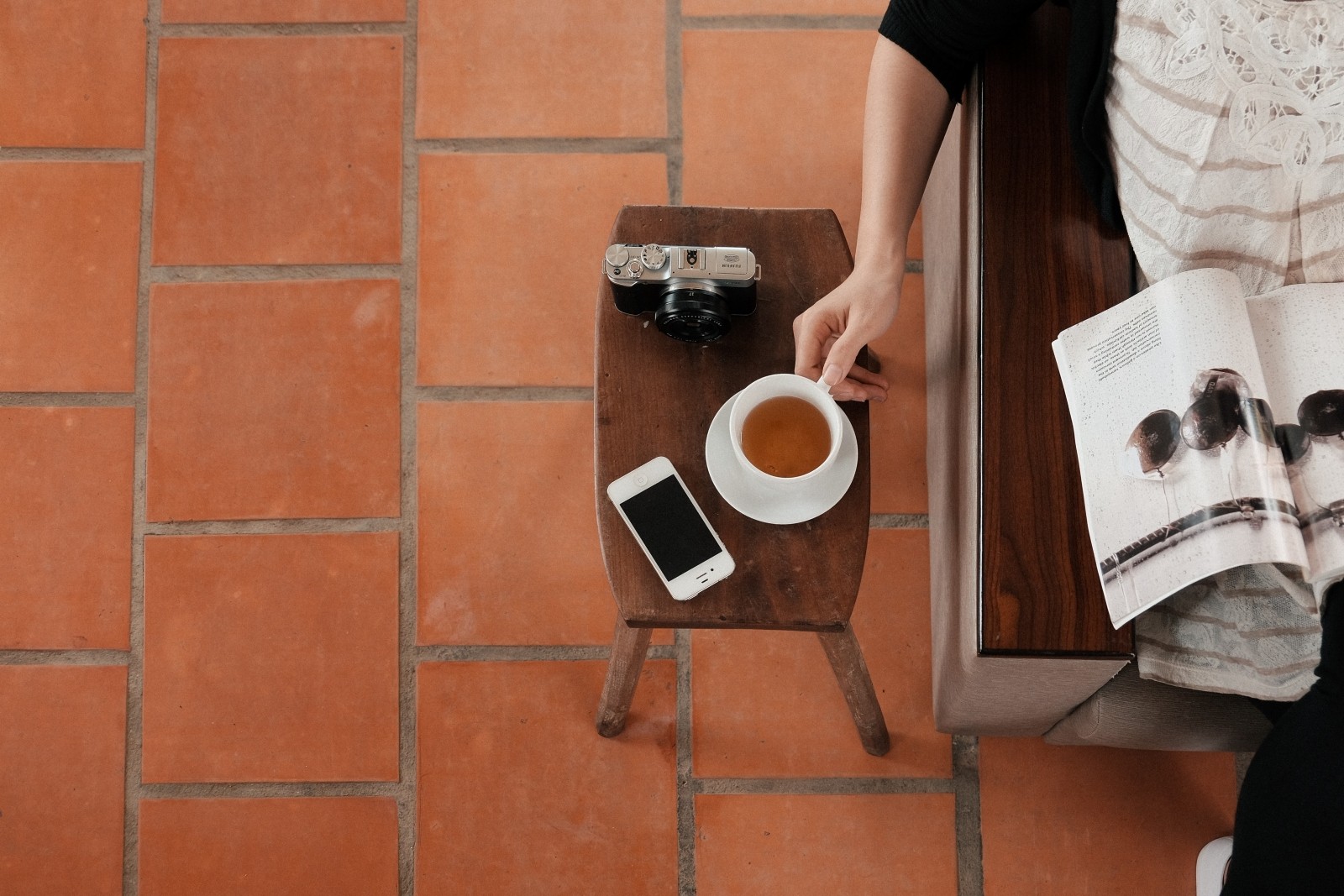 4. Green tea
What makes green tea special is that this tea brings many health benefits. For instance, many people use it to lose weight. But, it turns out that green tea is also able to fight stress.
This tea is an excellent source of L-Theanine. This amino acid creates alpha brain waves. On the other hand, these waves lower stress levels and lead to relaxation.
– Use two teaspoons of leaves in one cup of boiled water
– Cover the cup and wait for it to cool down for about 5 minutes
– Feel free to add some organic honey or lemon juice to improve the taste
– Drink three cups of this tasty green tea on a daily basis
5. Holy Basil
Now here's an example of a powerful ayurvedic ingredient that can fight stress. This is actually an adaptogenic herb which is used in different ayurvedic remedies. Holy Basil acts by improving the natural response to physical and emotional stress. In addition, it aids the body's efforts to function in a proper way under pressure and stress.
– Add one tablespoon of holy basil leaves in one cup of hot water
– Use a lid to cover it and wait for about 5 minutes to cool down
– Use a strainer to strain the solution and add some organic honey to improve taste
– Feel free to chew up to a dozen of holy basil leaves twice a day to combat stress
6. Physical activity
Physical activity in the form of exercise is another excellent way to fight stress. Aerobics, high-intensity or moderate-intensity exercise performed on a daily basis is an efficient way to eliminate stress from your life.
7. Passionflower
It turns out that passionflower is another herb that can help us ease stress. This special flower enhances GABA levels in the brain and this affects the levels of stress and anxiety in a positive way.
– If you want to fight stress, drink a cup of passionflower tea
– Use one tablespoon of dried passionflower in one cup of hot boiling water
– Use a lid to cover it well and wait for ten minutes
– Strain the solution and drink the tea while it is still warm
Passionflower can also be found in the form of a tablet, tincture, and liquid extract. However, before using any of these forms of passionflower, talk to your doctor.
8. Massage
Finally, you can use one of the techniques that have been used to fight stress for hundreds of years. With the help of body massage, you can eliminate the obstacles that are blocking proper energy flow and improve your health in general. Use essential oils for better results.
You can use any oil of your choice be it coconut oil, sesame oil or olive oil. Take a bath with warm water after a massage. Regular massages are effective in keeping stress away. Alternatively, you can try Yoga Burn to reduce stress and lose weight at the same time. A better mind and body creates miracles in your life.